Share this ARTICLE with your colleagues on LinkedIn .
---
BRAINTENANCE: For Brain builders and Mind-Expanders Everywhere...
What follows is a collection of sections (or "modules") containing some wonderful exercises to increase your cognitive ability, creativity, memory, recall, perspective, imagination and intelligence, both intellectually and emotionally. Lamentably, before you will have the opportunity to scroll through this frightfully exciting and cerebrally invigorating collection of modules, you will have first come to a section (straightaway!) which is updated weekly (or more frequently)-- These are our famous (at least within a seven block radius of my office) WEEKLY BRAINTENANCE EXERCISE POSTINGS. Get scrolling - and enjoy flexing the most important muscle in your body! Thank you for visiting.


--Douglas Castle,
Resident Smartypants.

Barack Obama Publicly Endorses Braintenance:
He even advocates complete bipartisan support!
HERE ARE THOSE MENACING MENTAL MODULES YOU WERE WARNED ABOUT EARLIER...A "MIND GYM." Scroll around until something catches your fancy -- then stay and play...between 15 minutes and an hour daily will keep your mind in tip-top shape, and will absolutely heighten your happiness. Really.
We'll even equip you with a few quick warm-up exercises to help you shift into high gear.
RELAXATION (1st WARM-UP EXERCISE TO GET YOU STARTED)
A Column of interesting patterns follows. Choose any one that you'd like, right click several inches to the right of it to have it "come to life" in full motion...then... spend some quiet time just letting yourself get absorbed into the motion of the image that you've chosen.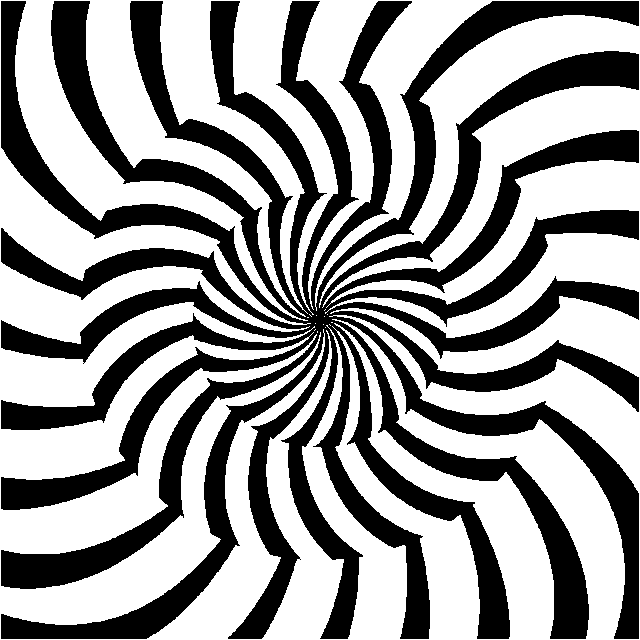 3-DIMENSIONAL "MAGIC EYE" PERCEPTION -- IMPROVE YOUR INTERPRETIVE VISION (A 2nd WARM-UP EXERCISE)
A helpful trick in finding the "hidden" object (or objects) is to get up close to the picture (so that your nose is practically touching it), let your eyes stay unfocused, and gradually back away from the picture. You will find yourself looking into a Three-dimensional portal. Just click on each of the links below for some mind-bending 3D Magic Eye Exercises, and then return to this page (click on the BACK arrow of your browser), and go to the next one. As they say...Lather, Rinse, Repeat...
http://www.magiceye.com/3dfun/stwkdisp.shtml
http://stereogrammes.org/main.php
This Next One Features Some Very Trippy Club Music
...
http://www.youtube.com/watch?v=vzSRVgF501M&feature=fvwrel
EXPAND YOUR VOCABULARY! WORD OF THE DAY [word du jour] (A 3rd WARM-UP EXERCISE)
EXERCISE YOUR MIND 1
(Oh, c'mon - just rest a bit - please).
Better now? Less nervous? Good. Let's go and do Number Two [in retrospect, a very poor choice of words]
EXERCISE YOUR MIND 2
NOW...TRY THESE OTHER MIND-STRETCHERS FROM MIND BLUFF, located at http://mindbluff.com
:
*REACTION TIME
*IS YOUR BRAIN CROSS-LATERALIZED ?
*THE NECKER CUBE ILLUSION
*THE KNIGHT'S TOUR CHESS PROBLEM
EXERCISE YOUR MIND 3
*
General Academic IQ Test
*
Emotional Intelligence Quotient
*
Visual Pattern Fluid IQ Test
*
Free Personality Test
*
Jung/ Myers-Briggs Career Indicator Test
*
Keirsey Temperament Sorter (KTS-II)
*
International High IQ Society Test
*
Full Battery of Personality Classification Tests
*
Emotional Intelligence Tests (IHHP)
*
Free Personality Classification Test
EXERCISE YOUR MIND 4
*
Expand Your Perception with Optical Illusions
*
Brainbashers Optical Illusions
*
Magic Eye 3D Illusions and Skill Builders
*
Skytopia Illusions
*
Additional Optical Illusions and Paradoxes
EXERCISE YOUR MIND 5
*
Multi-Skill Verbal Problem-Solving

*
Numerical Series Puzzles

*
Analogies

*
Memory- Builders
*
Mixed Math Problems

*
Cryptograms
*
Anagrams and Scrambles
EXERCISE YOUR MIND 6: MEDITATION, STIMULATION AND RELAXATION
CHALLENGE, EXPAND AND BROADEN YOUR PERCEPTION SKILLS WITH THESE VIDEOS:
http://www.youtube.com/playlist?list=PLA254EC4DF2A3E117
---